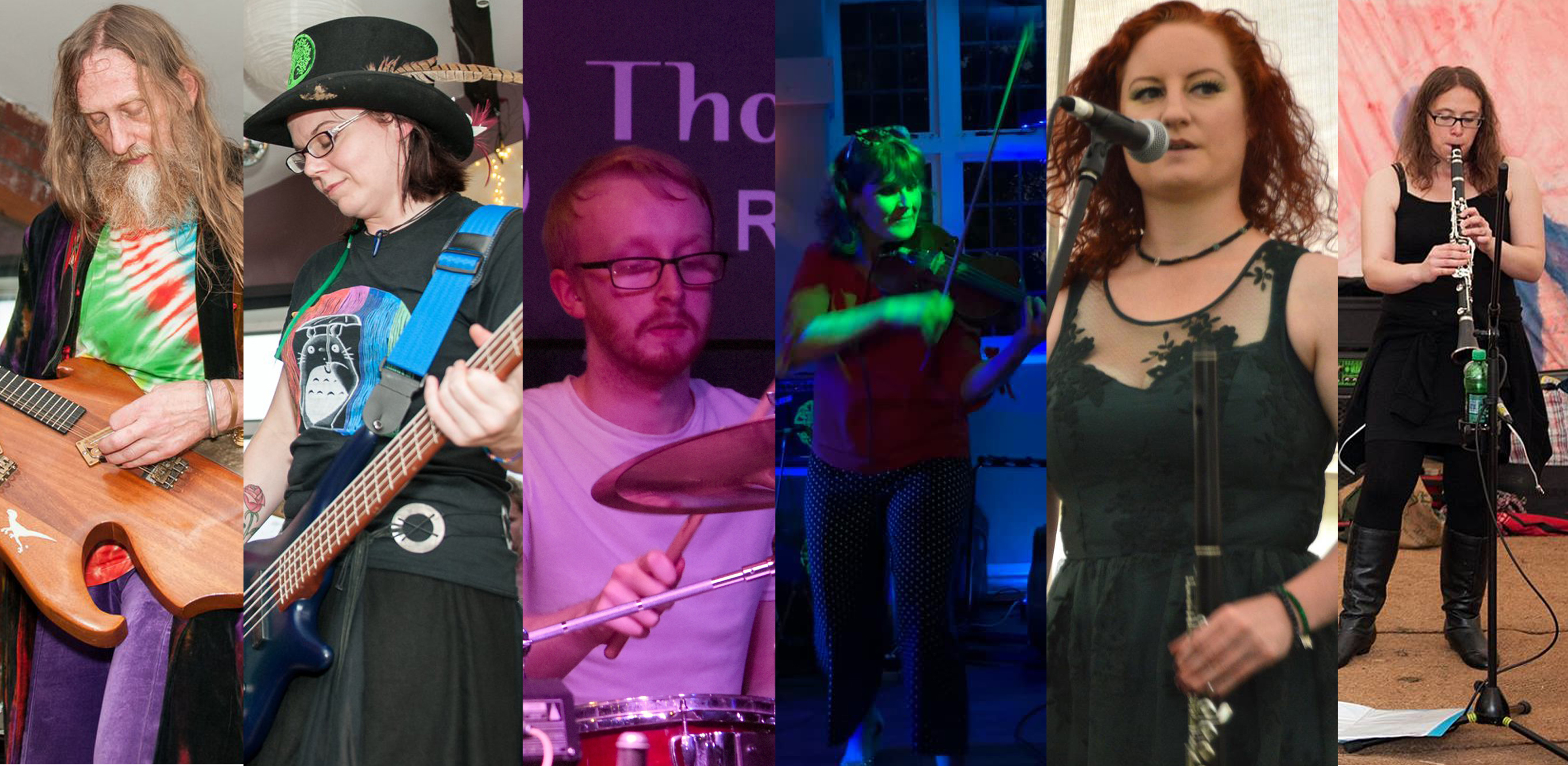 CEILIDH BAND
| home | pictures | music | biography | repertoire | booking info | links | contact us |
NEWS - Febrauary 2020
We've got two public ceilidhs coming up! We're at Manchester Bierkeller on Wednesday 4th March and at Nottingham IVDFD on Saturday 7th March 2020! See you there!
NEWS - January 2018
We have a public Ceilidh! It's a fundraiser for Friends of the Earth's Anti-Fracking campaign at St Andrews Church Hall, Upper Hanover Street, Sheffield S3 7RQ, prompt 7pm start £18 admission includes Haggis (trad or veggie), book here.
NEWS - September 2017
We have another public Ceilidh! It's for the Derby Ceilidh Series & part of Derby Folk Festival, Friday 6th October at the Polish Club, Keddleston Rd, Derby, info here.
NEWS - May 2017
Another year gone, and our next public ceilidh is in Weston Park, Western Bank, Sheffield on Sunday 21st May. Admission free & we'll be on around 3pm. Let us know you're coming here.
NEWS - April 2016
Our next public ceilidh is in Weston Park, Western Bank, Sheffield on Sunday 22nd May. Admission is free & it coincides with the Weston Park May Fayre, so there'll be lots of other stuff going on in the park as well. Let us know you're coming here.
NEWS - January 2015
We've now got a new 4 track demo recorded, featuring new drummer Danny (hear it here), and our firt public gig for a while, a Burns Day celebration at the Royal Oak, Barlborough nr Chesterfield on Saturday 24th January.
NEWS - June 2013
Great gig at the end of term ceilidh, looking forward to some Haze shows over the summer!
NEWS - March 2013
The new Haze CD 'The Last Battle' is finally out! Available through Amazon and direct from us a Gabadon, we think it's great, but why not take a listen to some edits of tracks at Reverbnation
NEWS - February 2013
Paul Chisnell has retired from live performance due to increasingly bad tinnitus. His replacement in Haze & The Outlandish Knights is Danny McMahon, and in Treebeard Trev from Jabberwocky & Broadsword will be playing percussion, and helping out on any Knights gigs that Danny can't make. We are sorry to see Paul go, but all bookings will be honoured and we are confident that we will move forward with an exciting new sound!
NEWS - January 2013
Been a bit quiet on the gigging front, Paul & Cat had a baby girl Hazel in November & I've been busy finishing off the new Haze CD "The Last Battle" out 25 March 2013, but we'll be back with Haze, Treebeard & The Outlandish Knights gigs very soon!
NEWS - November 2011
Knights members Paul McMahon & Catrin Ashton have a track featured on the new Seville House Records CD "At One With The Bells". It's a traditional tune "The Banks Of Green Willow" & features Paul on guitar & Cat on vocals. You can order the CD for £10 from Seville House Records.
Description
The Outlandish Knights are an energetic modern ceilidh band with rock influences, based in Sheffield. The Outlandish Knights blend tuneful melodies, epic solos and driving rhythms
.
The vast majority of the Outlandish Knights' music is original. Some of the tunes have been written to match specific ceilidh dances.
We play widely around Sheffield, Leeds, Manchester, Derby, Nottingham, Doncaster, but are happy to accept bookings from further afield.
You can also find us on:-
| home | pictures | music | biography | repertoire | booking info | links | contact us |